Setting up and building a smart home
Are you keen to upgrade your house to a smart home, but daunted by the idea of going it alone?
You're not alone.
Unlike the smart home's first wave of users—the tech-savvy 'early adopter' cohort—most homeowners aren't that excited about buying, installing, configuring and troubleshooting smart home technology without expert help. In fact, 83 percent of you would consider relying on a smart home professional.
The good news is that these experts are already here, and they're near you.
Here's what makes it a smarter approach.
Smart home tech can be complicated to set up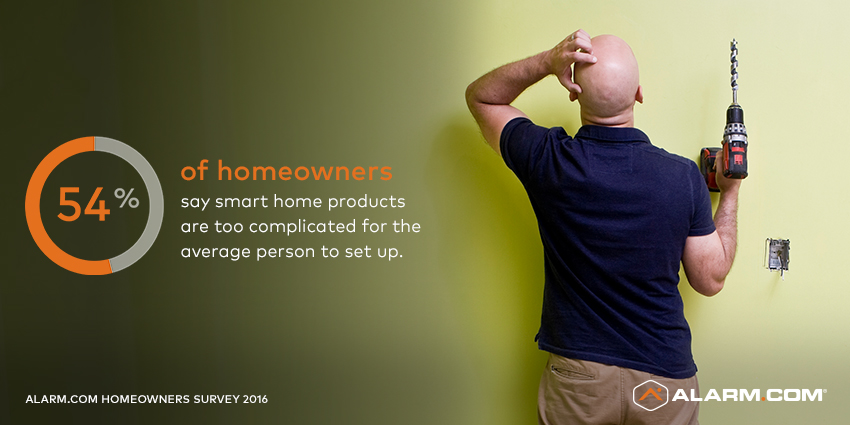 Like anything that has to be wired or fixed into your home, installing smart home devices can be difficult. Configuring them can be even harder, especially if you buy different devices that don't integrate easily.
Uxari is adept at electrical wiring, lock installation, thermostat installation, and other skills that you may not wish to teach yourself though trial and error in your family's living space. As well as installing your devices physically, they'll also quickly configure every device with Alarm.com's smart home security platform so everything works automatically right away.
You'll never need to take anything back to the store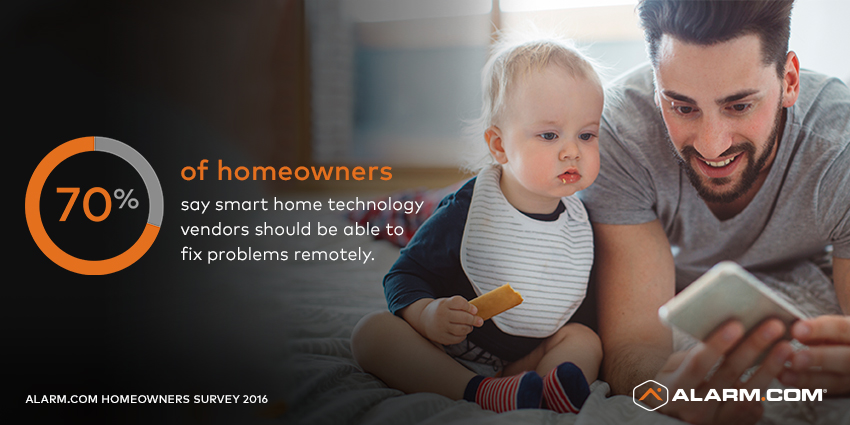 Uxari doesn't leave you to go it alone once your technology is installed. They're always on hand to help if anything goes wrong. Because smart home technology becomes part of your home's infrastructure once installed, that's important.
If one of your devices doesn't work the way it should, for example, Uxari will use sophisticated tools to troubleshoot and often fix it remotely. If that's not possible, a technician will come to your house.  You won't need to troubleshoot things yourself, and you'll never find yourself having to uninstall an essential device—say, your thermostat, in midwinter—and ship it back to a retailer.
 You don't just get a smart home—you get a full service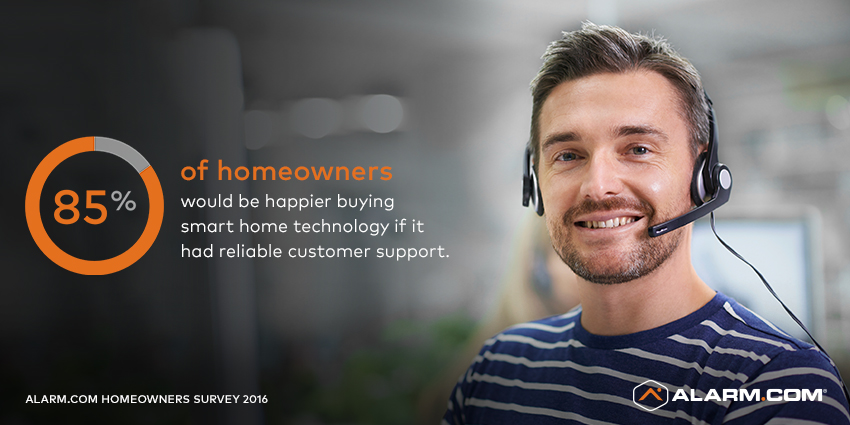 Technical support is just one of the essential customer services that you get with a system by Uxari powered by Alarm.com- smart home.
Professional security monitoring is another one, and it's a service that can save your life. If there's an emergency at your home—a break-in, or a CO leak, or a fire—a security professional will respond, assess the situation, and dispatch emergency responders to help.
To find out more about these services—and the other advantages of building your smart home on Alarm.com—with Uxari, click here.